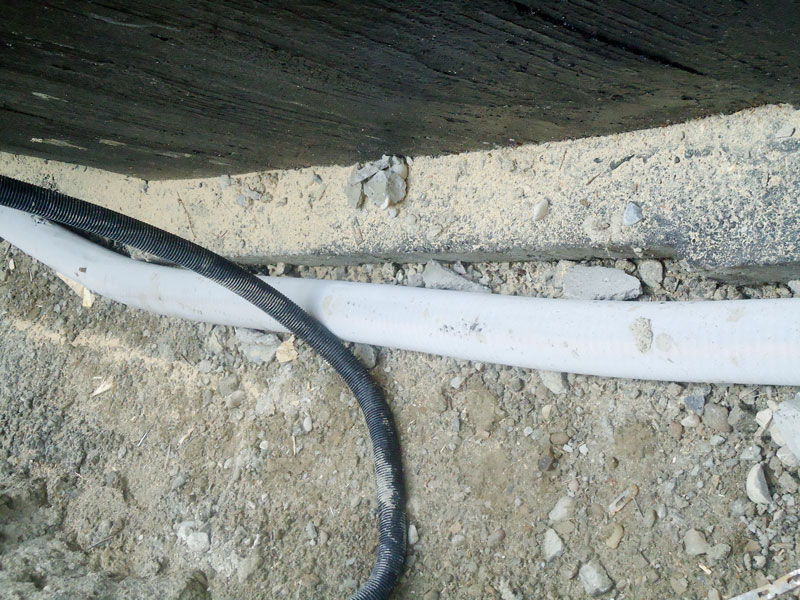 Weeping tile is referred as the mode of piping that is utilized within the drainage systems. This tile is designed in such a manner to collect the water which accumulates around the footings and carries it away either to a dry well, a storm sewer or a sump liner. It is a porous pipe utilized for underground drainage. It is particularly installed around the exterior of the foundations of a house. The sides of the pipes are cut appropriately in an arrangement of minute slits. It is covered and encompassed by bigger than the slits. The total rock keeps unreasonable soil from falling through the openings into the weeping tile.
When it rains, water automatically filters into the ground. These high quality pipes easily catch this water and detract it from the foundation walls to keep groundwater from entering the storage room. The weeping tile then empties into a sump pump or a storm sewer.
Weeping tile is made of high density polyethylene resin and it is easily available in diverse types and sizes for different applications. The building code in Alberta requires 4" flexible tile for most residential applications. In case of a commercial application the specifications are ascertained by the building code or the engineering department working on it and usually it might be 8", 6" or 4" non-flexible or flexible tile depending on the site conditions. The key benefits of our weeping tile services are –
Easily controls the ground water

Helps in taking away the water from and around the foundation
A&G Construction is one of the most respected weeping tile contractors in Calgary and surrounding areas, from the time you contact us, until we finish with your building, you will find our services professional.
Quick Links
Contact Us
A&G Construction ,253231 Range Road 282
Calgary, AB T2M 4L5
info@agcons.ca