Services - Sideways / Walkways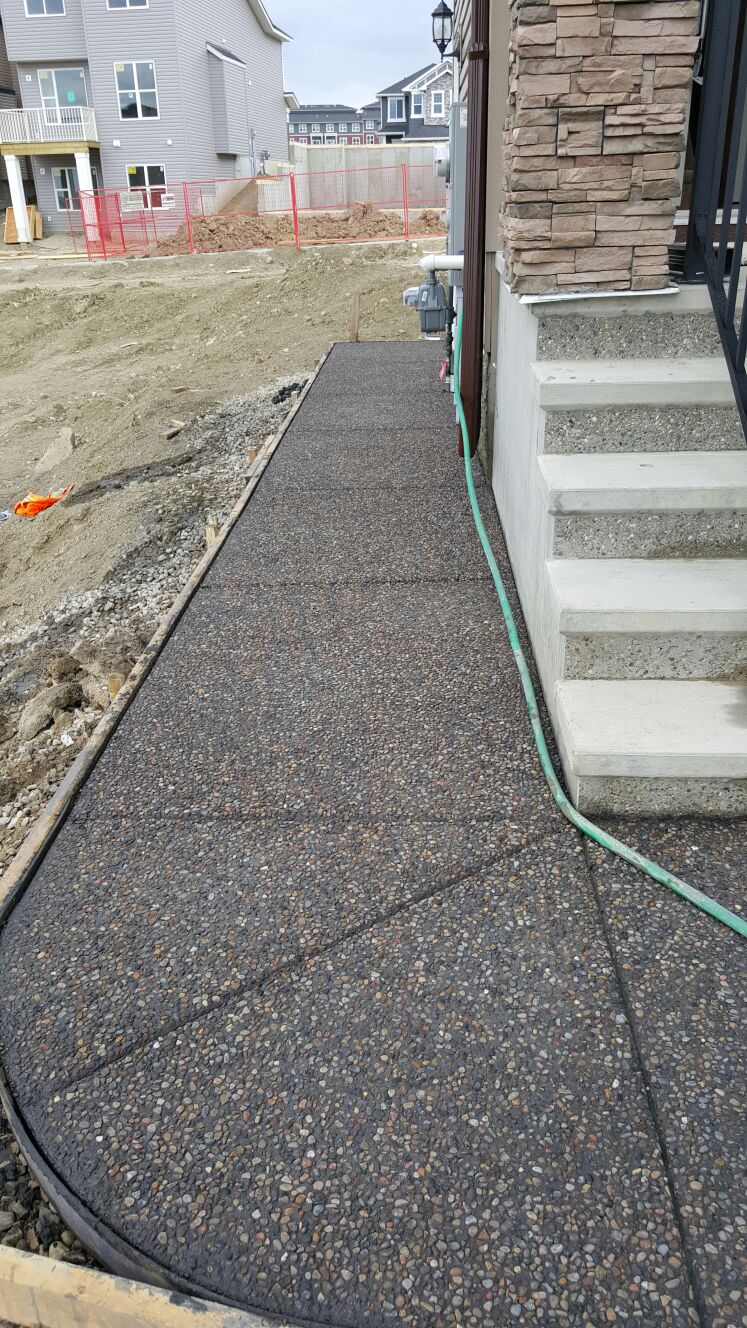 Sidewalk, streets or house entrances is usually use concrete tile. Most cultures share the same thing in using concrete tile that it uses it in outdoor environment. Concrete walkway in our home is usually leading us to our front door or our back yard. Yet because it is part of house exterior, we usually neglect it. To make thing worse, harsh outdoor environment will make the tile broken. Concrete walkway need to carefully designed and planned, since it is not possible to do a routine maintenance or replacing it monthly.
Concrete walkways or sidewalks are not only just a way to go but they can provide much-needed curb appeal to homes and buildings. There are many decorative concrete alternatives are available for taking your sidewalk to amazing look.
A&G Construction can custom shape any pattern or style of walkway / sideway you have in your mind. There is variety of color options and designs are available to ensure the proper match for your project. . All types of finishes are available, such as stamped concrete, textured stamped concrete, broom, smooth concrete and exposed aggregate concrete. So, are looking for the best walkways or sidewalks service provider in Calgary and surrounding areas than you are at the right place in right time. You can contact A&G Construction which is the most well-liked service provider for the management of your walkways or sidewalks in the house. So, what are you waiting for? Call us right away and feel the professional service at your doorstep!
Quick Links
Contact Us
A&G Construction ,253231 Range Road 282
Calgary, AB T2M 4L5
info@agcons.ca