Services - Foundation Waterproofing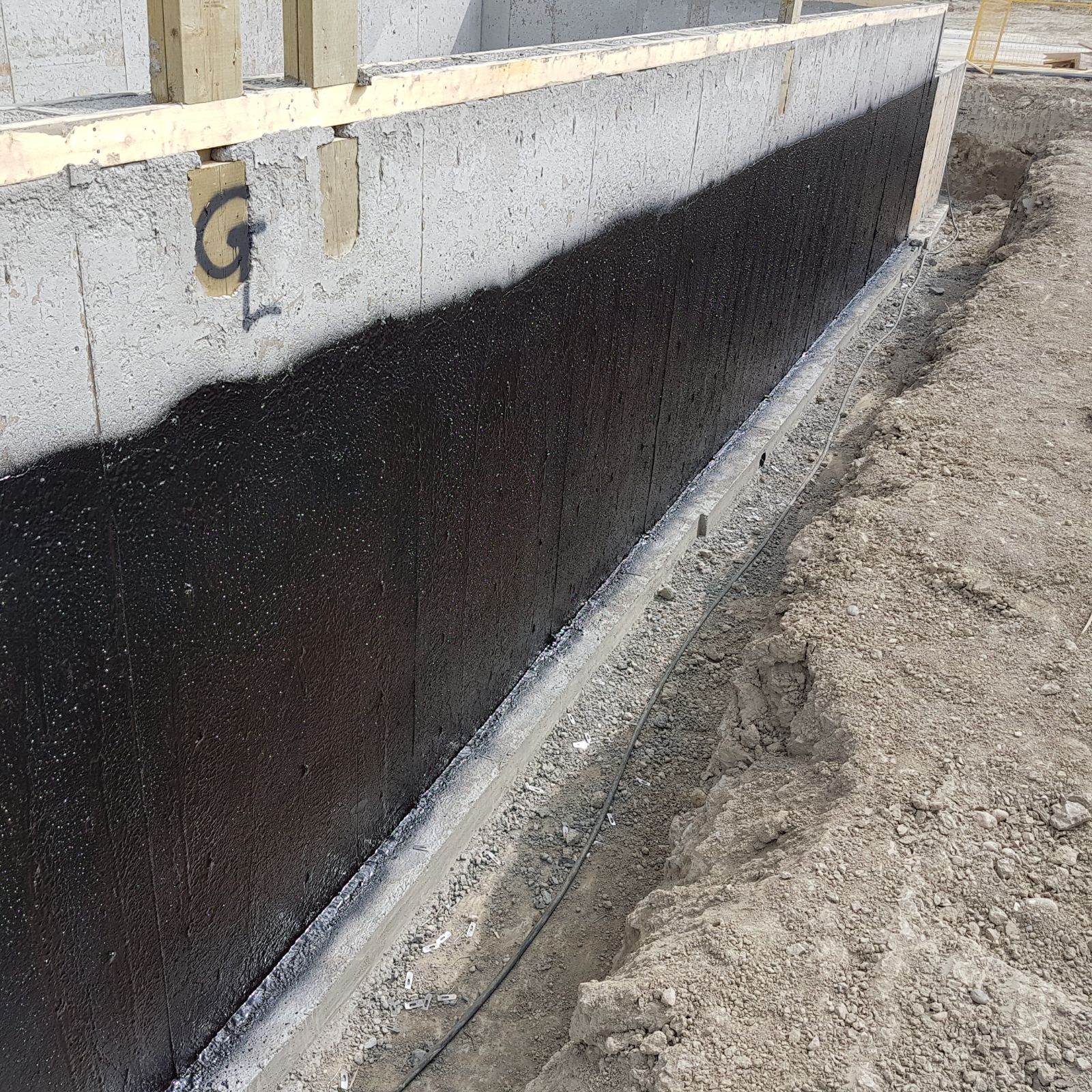 Good waterproofing is a wise investment. It is not just a coating but a whole system. Waterproofing a new home's concrete foundation turns it into a usable basement. Foundation waterproofing involves the application of a waterproof coating onto the exterior of a foundation. These waterproofing coatings have rubber polymers that allow the waterproofing to span cracks in a foundation. Waterproofing provides a barrier that stops water from entering into the interior of a basement. Waterproofing systems are easy to install as the home is being constructed, these coatings are difficult and expensive to install several years after the home was built.
Waterproofing is only required in areas where a high water table or other severe soil-water conditions are known to exist.
A&G Construction uses epro waterproofing systems. Homeowners can rest assured that when their new home's foundation is coated with epro water proofing systems, they will have a dry basement to convert to any use they desire.For more details log on to www.eproserv.com
Foundation Waterproofing must be able to do three things:
Stop water under hydrostatic pressure

Stop water vapor from entering a basement

Span cracks in foundation
Benefits: Foundation waterproofing provides a barrier that protects your belongings in the basement form water damage. This enables homeowner to increase their living space. Waterproofing reduces the moisture in a basement and helps eliminate musty odors and other allergens. Dry air makes the room more comfortable to be in and room won't feel sticky in summer or chilly in the winter.
Difference between Damp Proofing and Waterproofing
When controlling the moisture within your home, it is wise to understand the differences between damp proofing and water proofing, in order to decide which is more cost effective and appropriate for your home. Although most people do not realize it, there is a big difference between damp proofing and water proofing. Damp proofing only keeps dampness out of your basement, but it does not necessarily prevent water from leaking in. Water proofing on the other hand prevents water from entering your basement through cracks.
When damp proofing, you will use proofing substance such as liquid asphalt. This material has the ability of preventing any dampness from reaching your floor and wall surfaces, as long as there are no cracks. Water proofing is achieved when holes and cracks are sealed with different types of water-proof materials, depending on the materials used to construct your house.
When you do both damp proofing and water proofing in different parts of your house, you will be assured that your things will not deteriorate as a result of moisture or water contact.

Quick Links
Contact Us
A&G Construction ,253231 Range Road 282
Calgary, AB T2M 4L5
info@agcons.ca