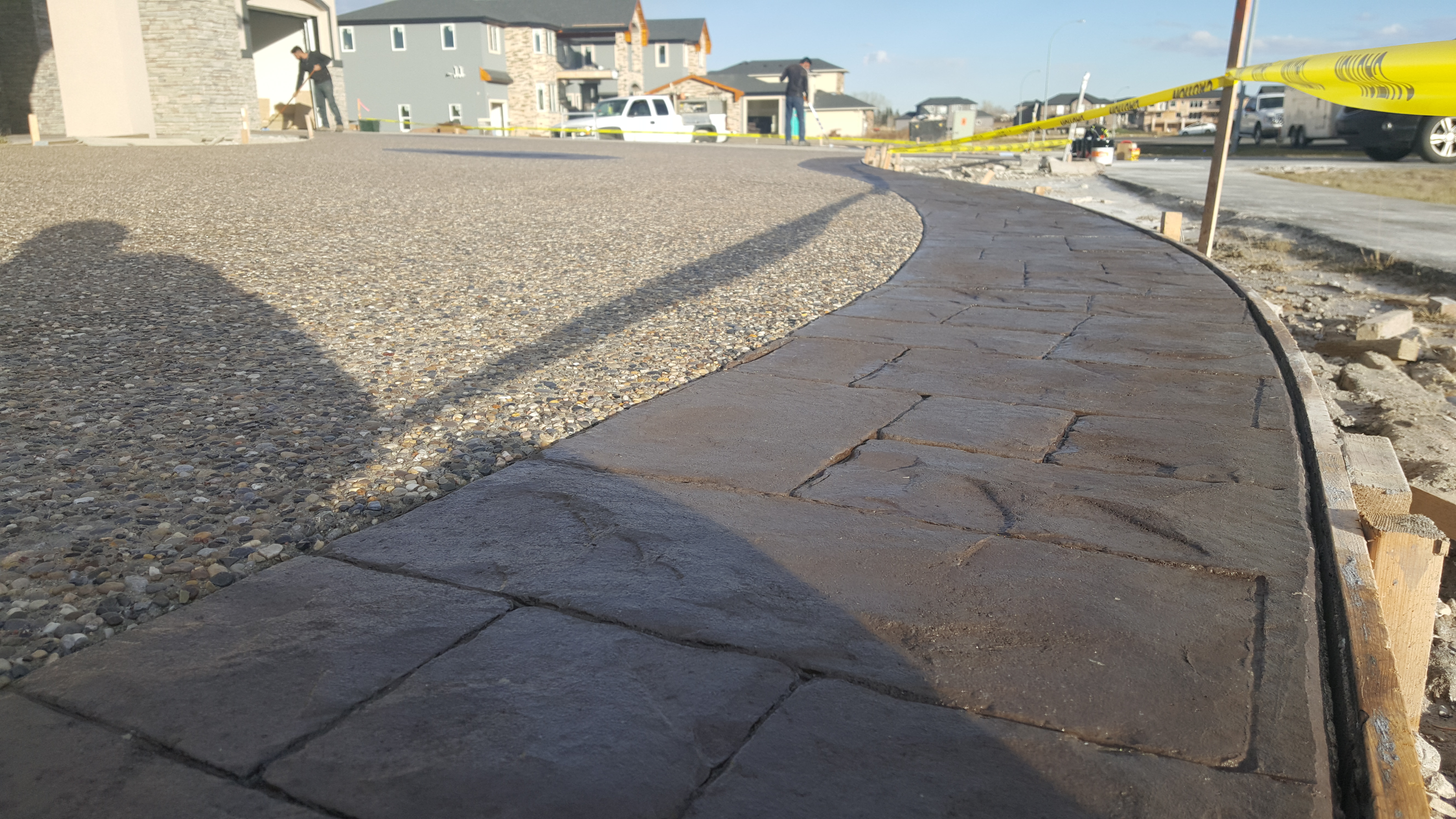 For a functional and an interesting driveway or walkway sets the tone to make amicable moves for your landscape plan. Using hard paving, for example, natural stones, flagstones interlocking bricks, we will make a welcoming, regular stream and a touch of class to your property. Careful thought is provided for drainage, soil conditions, space and aesthetics.
A&G Construction provides quality driveway construction for homeowners in Calgary and the surrounding areas. Cracked driveways can take away from the beauty of a residence, and reduce the value of your home. Driveways are the first thing your visitors see from the street, so why not make a lasting first impression. You can give your home curb appeal with a driveway that compliments your home and yard. An attractive paver driveway can add value to your home much the same way a bathroom or kitchen makeover does.
From driveways and concrete paths, we are able to undertake any paving job you may require. We have successfully completed projects for a wide range of both domestic and commercial clients. We aim to keep our prices competitive at all times.
A&G Construction has earned repute with Calgary home developers for giving rock-strong driveways at extremely focused rates. Our concrete activities are planned and built to withstand the different changes in atmosphere conditions we encounter in this particular region. Various sorts of completions are accessible, for example, exposed aggregate concrete, smooth concrete, broom, textured stamped concrete and stamped concrete. Call us today for a wonderful driveway experience!
Quick Links
Contact Us
A&G Construction ,253231 Range Road 282
Calgary, AB T2M 4L5
info@agcons.ca