Services - Concrete For Basement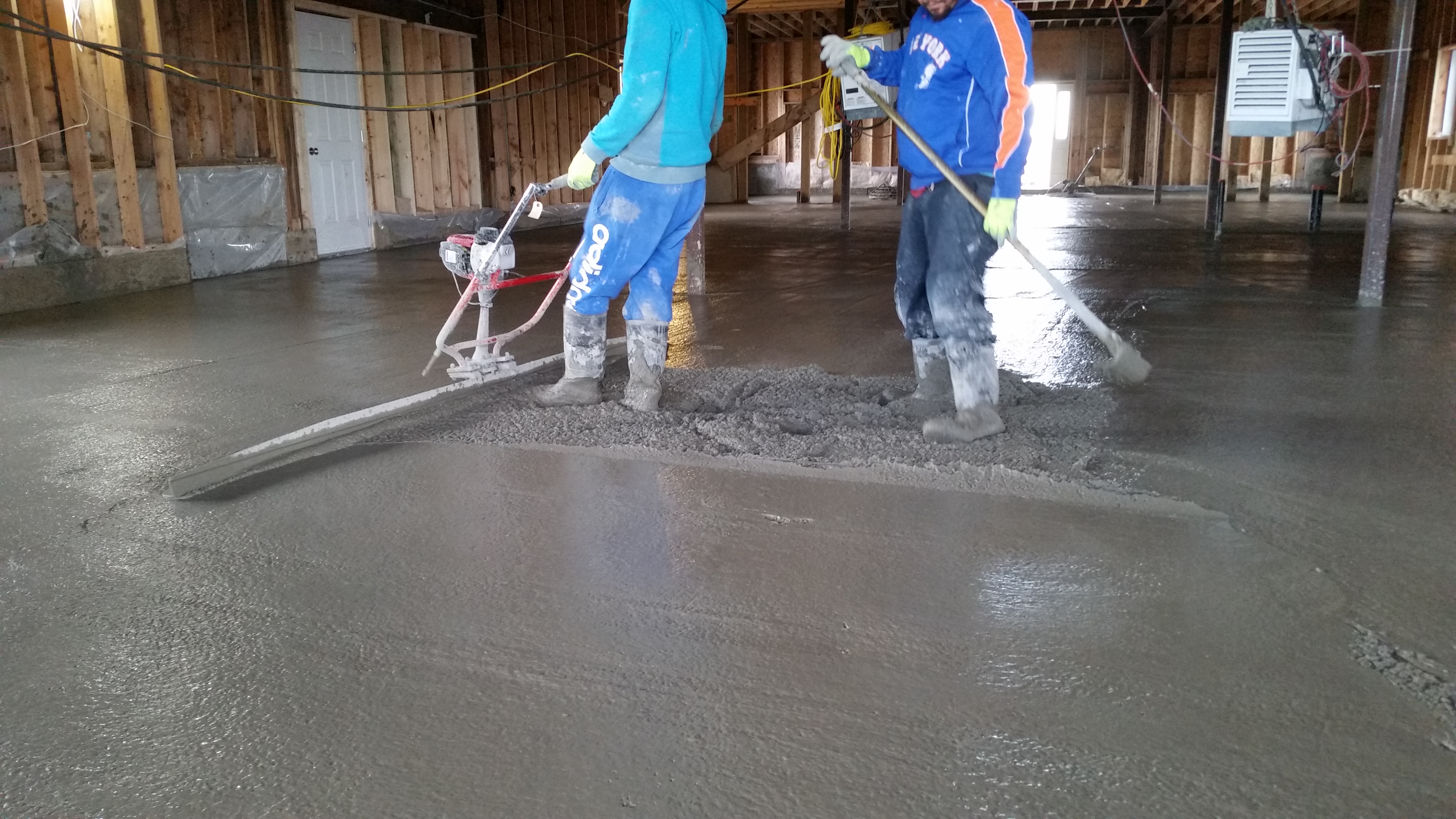 Are you living in Calgary or any of the surrounding areas and want to transform your basement into an extra bedroom, an office, entertainment center or a family room which you have always imagined than you are at the right place in right time. Putting a concrete basement into your brand new home is one of the best investments you can make for your basement. After the base is prepped, you can pour the concrete. Finishing the floor by pouring concrete provides a solid surface for you to walk on and is a necessity if you want to finish the basement.
We are ready to tackle your concrete basement flooring needs. We have the knowledge, experience and equipment to pour your new concrete basement floor or remove your old concrete floor and replace it with a new concrete floor. If your basement floor has a tendency to collect moisture during the rainy months then your flooring options may be limited. Wood floors, carpeting and tiles may not be a good option because of the moisture issue. However, your concrete floor can be painted, adding decorative colors and texture will give your basement floor visual impact.
A&G Construction has developed a reputation as an industry leader in Calgary and beyond for good reason. There is no project, large or small, that we cannot tackle. One of the most exciting parts of the process is detailing the variety of options for custom designs. For any kind of concrete in basement, please contact us today!
Quick Links
Contact Us
A&G Construction ,253231 Range Road 282
Calgary, AB T2M 4L5
info@agcons.ca